Board of CMH:I
The Church's Ministry of Healing: Ireland is governed by a Board of elected members.
Rev Canon Lesley Robinson is Chair of the Board of CMH:I.
Lesley is the Rector of Clontarf parish in the Diocese of Dublin, and a Canon of Christ Church Cathedral. Having been involved in the healing ministry in her previous Diocese of Limerick & Killaloe, she joined the committee of the Dublin & Glendalough Ministry of Healing in 2014, and the Board of CMH:I in 2016. She succeeded Rev. Canon Dr. Daniel Nuzum as chair of the board at the start of 2022. Lesley says:
I am excited to see the development of the ministry of healing around the country, especially in the wake of the damage done by the Covid pandemic to the well-being of so many.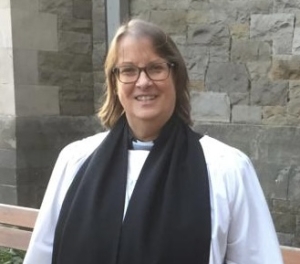 Board members (2023)
Chairperson: Rev Canon Lesley Robinson
Rev David Brown
Ms Susan Dawson
Rev Canon Isaac Delamere
Rev Canon Lady Stella Durand
Rev Canon Elaine Murray
Ms Jeanne Salter
Ms Adèle Sleator
Rev Ross Styles
Treasurer: Rev Ken Rue