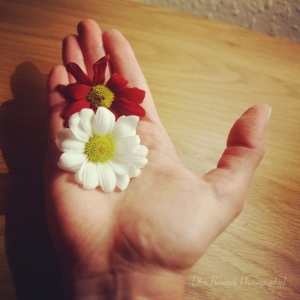 What a time it's been these past few months of needing to live differently, for our own safety and for that of others. How counter-intuitive it has been having to pull back from family and friends, with some of us having to cocoon or even self-isolate in order to ensure community health and well-being.
We are designed to be relational, both with one another and with our Creator. While some have found the enforced period of slowing down and reduced activity to be refreshing, many have found that the pressures inherent in the sudden adaptations required have increased stress, anxiety and ongoing troubles.
As Christians we sometimes find it difficult to reach out for help, berating ourselves for needing to depend on others since all our hope is founded on God.
How good it is to remember that as our loving Father draws us to himself He reaches us in a myriad of ways. Sometimes He touches us through prayer, the Scriptures, through worship and often through the beauty of nature. Other times He cares for us through the words, deeds, kind gestures or simply coming alongside us of other people when we are experiencing a particular need or difficulty.
'God is our refuge and strength, an ever-present help in trouble' (Psalm 46:1) reminds us of His provision. 'For I am the Lord your God who takes hold of your right hand and says to you, do not fear; I will help you' (Isaiah 41:13) reassures us of his concern for our wellbeing. Jesus met people where they were at, longing to bring healing and hope into their lives.
One of the many supports available to us in these times is the charity Aware. Aware runs a Support Line 365 days a year, from 10am till 10pm (1800804848). Callers receive support and information about coping with stress, anxiety, depression or bipolar disorder. All calls are confidential within normal limits. A range of beneficial resources and programmes are available through www.aware.ie.
It may take courage to ask for help, but when we do it, we are grateful for taking that step.
Jeanne Salter
Jeanne Salter is a Board member of CMH:I & an Aware volunteer
https://ministryofhealing.ie/wp-content/uploads/2020/07/raching-out.jpeg
1078
1078
CMH_Admin2020
https://ministryofhealing.ie/wp-content/uploads/2020/09/logo-web.png
CMH_Admin2020
2020-07-07 09:58:28
2020-10-27 21:34:01
Reaching out