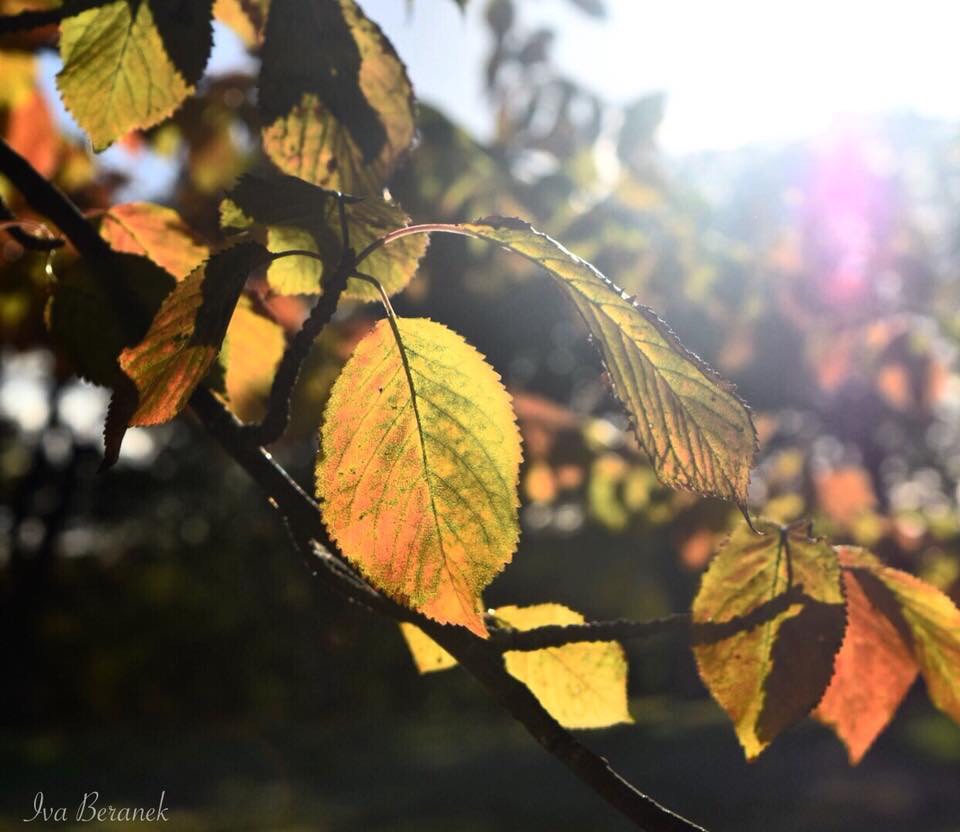 In Autumn we are gathering the fruits the earth produced, grateful for its provision. Autumn is an in-between time, between the warmth of the summer and the dark nights of winter. It is a time of gratitude for this year's gifts, and a time of letting go, when leaves change their colours and they fall. It is a time when we can be grateful for the fruits that this year bore in our own lives. Those fruits are inner, less visible, and they require times of reflection in order to be noticed and savoured. 
Sometimes the earth has to struggle through droughts or excessive amounts of rain, through conditions that are not always ideal for the crop, plants, flowers, trees. And yet even then the earth still produces its fruit. We, too, sometimes struggle through challenges in life, and while none of us enjoys going through them, they can be opportunities for growth, and opportunities for healing. I know I have grown more through struggles, than I have grown through the good times. More difficult times also expose our need for each other, and our need for God. Life has both, and though we label life's challenges as 'negative', and the easier times in life as 'positive', all of the human experiences can produce fruits that are 'good'. 
The Psalmist tells us, "Taste and see that the Lord is good" (34:8). This evokes something physical, something that we can see, touch, and even eat; something almost Eucharistic. 
When Jesus encountered the disciples after the Resurrection He "showed them his hands and his feet. And while they still disbelieved for joy and were marvelling, He said to them, "Have you anything here to eat?" They gave him a piece of broiled fish, and he took it and ate before them" (Luke 24:40-43). It was to show them, physically, that His Resurrection was real. They would have the bones of the fish Jesus had just eaten as a reminder, and in a way as 'a proof', that this was truly happening before their eyes. God is concerned about every aspect of our lives, our heart, mind, soul and body too. Our physical reality as well as our spiritual, inner life are important to Him. 
No matter what you have been going through, whether gathering fruits from a bountiful season, or labouring to see fruits that come from the times of struggle, know that God is with you. He is near. Whenever we allow Him, it is He who produces fruit in our life.  
Taste and see what the Lord is producing now.
Iva Beranek
Dr Iva Beranek is the Ministry Facilitator for the CMH: Ireland
https://ministryofhealing.ie/wp-content/uploads/2018/10/IMG_3794.jpg
832
960
CMH_Admin2020
https://ministryofhealing.ie/wp-content/uploads/2020/09/logo-web.png
CMH_Admin2020
2018-10-16 10:32:51
2020-10-28 17:00:52
Taste and see