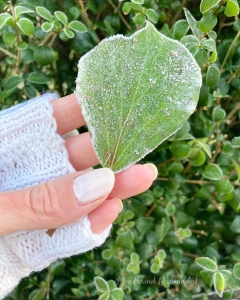 "I pray that, according to the riches of his glory, he may grant that you may be strengthened in your inner being with power through his Spirit, and that Christ may dwell in your hearts through faith, as you are being rooted and grounded in love." (Ephesians 3:16-17)
These last two years of the pandemic have been hard for everyone. We have all had our own individual struggles, some more traumatic than others, but no one can say they were left unaffected. We are not the same people we were when the pandemic started. The journey of the last two years changed us, perhaps even significantly. Our relationship with God most likely changed as well.
We all pray differently; some of us love set prayers, or we like to read the Scripture. Others simply sit in silence before God. However we pray, it is important that whatever is happening in our loves is also part of our prayer, and that prayer informs our life. Like ebb and flow of the ocean's waves on the shore. Especially when there are difficult experiences we are facing, and difficult emotions within us, it helps to bring them to God. Psalms are full of the words of anguish and anger as well as hope, faith and love. In the Gospels we see Jesus angry, crying at a death of his friend, as well as taking part at a wedding celebration. So do not be afraid to bring how you feel into your own prayer. I encourage you to be real with God.
What was your greatest struggle over the last year or two? Where was God in your life?
What blessings did you encounter?
It may be scary to answer some of these questions. Take time, and sit with your answers. Set time aside each day for private prayer, and let God support you through what you have been dealing with.
God wants to strengthen our inner being. And we all know we could use this strengthening.
Bring to God what is the most precious in your heart. Bring your desires, fears, hopes. In that sacred moment when you sit before God, let Him love you. Let Him pour out His affection into the innermost parts of your soul. Talk to Jesus, but also be silent in His presence and simply let Him show you His love.
"I pray that you may have the power to comprehend, with all the saints, what is the breadth and length and height and depth,  and to know the love of Christ that surpasses knowledge, so that you may be filled with all the fullness of God." (Ephesians 3:18-19)
© Dr. Iva Beranek
https://ministryofhealing.ie/wp-content/uploads/2022/01/Iva-green-leaf-scaled.jpeg
1500
1200
CMH_Admin2020
https://ministryofhealing.ie/wp-content/uploads/2020/09/logo-web.png
CMH_Admin2020
2022-01-19 14:45:20
2022-01-19 14:45:20
May God strengthen you in your inner being