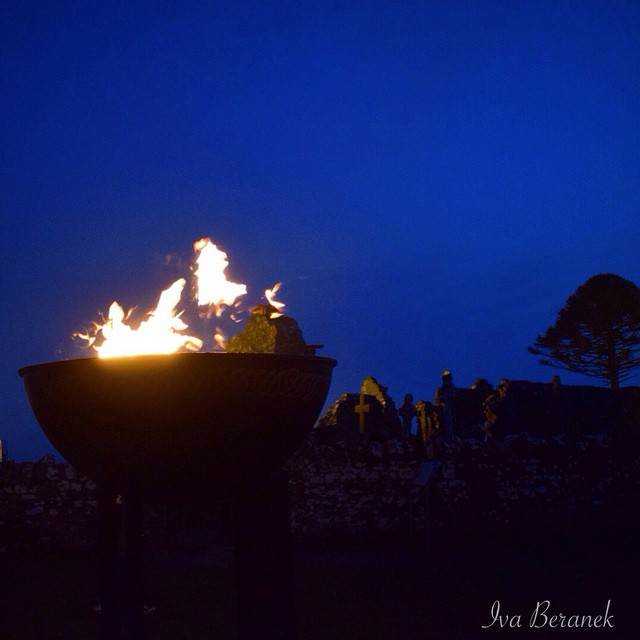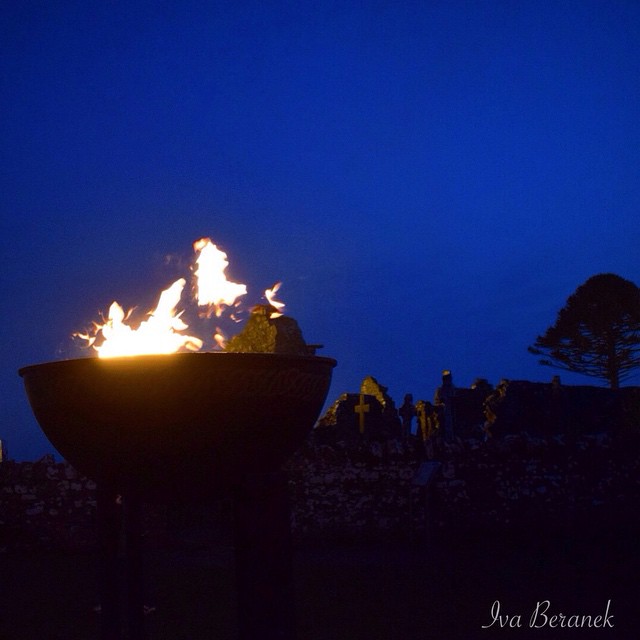 At the beginning of our Lenten journey some of us stopped singing Alleluia, from Ash Wednesday until Easter Sunday; in our churches, at least. Lent reminds us of experiences in life that challenge us, I will call them 'desert experiences', through which desert areas of our hearts get exposed too. I think one of the reasons why we don't sing Alleluia is that it is a bit hard to sing Alleluia in the desert or while going through a desert experience. Maybe we need to start with a less demanding, or at least a bit less joyful song. Perhaps in the silence that Lent provides, silence from words we often utter without pondering on their meaning, Alleluia might start to shape and deepen within us.
Yet there may be another reason why we fast from Alleluia. My little computer dictionary provides two meanings for Alleluia. It is "used to express praise or thanks to God", but is also "used to express relief, welcome, or gratitude". Are we really ready to sing Alleluia in the desert places, in all those experiences that break our hearts?! We need not only Lent, but more so the Holy Week to do their deep healing work in us before we can express relief and gratitude from within the exiled parts of our life. We need to let the wisdom of the desert to help us befriend the deserts we carry inside; otherwise our praises will be superficial. We need to let the fresh blossoms on the trees to slowly lead the way before our inner desert places are ready to blossom and sing. Alleluia has to rise out of the deep silence of our greatest sadness, only then it will be truly real. 
It takes time for the deepest sadness to be able to sing, time and healing, so perhaps it is good we fast from singing Alleluia for a while. Do you have something that you would call 'your greatest sadness'? These are the days when we can bring that to Jesus during the liturgies of the Holy Week. I think it is helpful to think what we wish to bring to the Last Supper, into the first experience of the Eucharist, and into the Garden where Jesus asks His friends to pray with Him. It is good to reflect what we wish to bring to the way of the Cross, to the Golgotha where Jesus died and in the grave with Jesus. Then we will know how to wait in the silence of the Holy Saturday in which God seemed silent. Then we will know what in us has to die, so that we may rise with Him already in this life. I think if we approach the Holy Week in this way, our journey through it can be quite healing.
When we are aware of God's presence on our journey and when we let God take our interior exiled places through the pain of the Good Friday, into the silence of the Holy Saturday, towards the Resurrection, we join our deepest sadness with His, so that He can join His deepest joy with us. Only then will our inner desert be able to exclaim on Easter Sunday the joy that empty grave brings, only then will our deepest sadness sing.
Iva Beranek
Dr Iva Beranek is the Ministry Facilitator for the CMH: Ireland
https://ministryofhealing.ie/wp-content/uploads/2015/03/Fire-on-the-hill-of-Slane.jpg
640
640
CMH_Admin2020
https://ministryofhealing.ie/wp-content/uploads/2020/09/logo-web.png
CMH_Admin2020
2015-04-02 15:56:04
2020-10-28 17:09:11
Out of the Silence, Alleluia will Rise