Light of the world,
Enter into the depths of our lives.
Come into the dark and hidden places.
Walk in the storehouse of our memories.
Hear the hidden secrets of the past.
Plumb the very depth of our being.
Be present through the silent hours,
And bring us safely to your glorious light.
(David Adam)
We just entered into Advent; a time of grace, a time of renewal in which we prepare the way for the Lord. The four weeks of Advent are a preparation for Christmas, but they also remind us that Christ comes to us every day, in everyday events of our lives. As Christ comes to us this Advent season, may He find our hearts ready to receive Him.
One of the ways that we can journey through Advent is by coming to know areas in our life where we need a Saviour. We can find short moments in a day where we will pause, stop what we are doing, direct our attention towards God, reflect on our lives and invite Christ into our reality, as well as seek to recognise where He is already present in our days. As we light an Advent candle each Sunday, let us be reminded that Christ lights His light in our hearts too.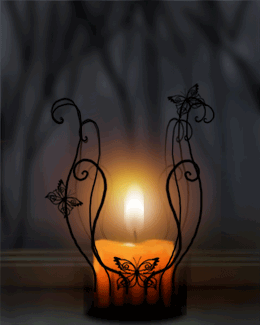 It may be a good exercise to try at the end of each day, or at the end of each week, to think of one area of our lives we are grateful for, an area where God's light is most obvious and give thanks for it, and to think of another area where we need God's grace and light the most, and offer it to Christ. By doing that we know that we are not alone, the Lord is with us as He promised. Jesus' love embraces all of us in all that we are. When we invite Christ into our daily lives, into our struggles, light may increase within us, so that now we can celebrate the light newly lit in our lives.
Iva Beranek
Dr Iva Beranek is the Ministry Facilitator for the CMH: Ireland
https://ministryofhealing.ie/wp-content/uploads/2013/12/candle3lantern2.gif
325
260
CMH_Admin2020
https://ministryofhealing.ie/wp-content/uploads/2020/09/logo-web.png
CMH_Admin2020
2013-12-03 13:25:25
2020-10-28 17:11:34
Let Christ light your inner candle